ELECTRONICS/
OPTOELECTROINCS/
SOLAR ENERGY EQUIPMENT

Vision Position Drilling Machine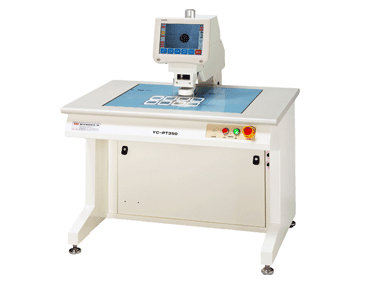 Model:
YC-PT350
Features:
1. Elegant appearance design with touch screem LCD to create friendly user interface.
2. Use delicate and durable air-power spindle with roration speed up to 30,000~60,000 RPM.
3. Tremendously improve yield rate and working quality.
4. The maximum working deapth up to 350mm.
5. Extra Large Drilling size up to 26"x30".
6. Latest image identification system can accurately and precisly define the target center.
7. Tool-free spindle (PRM30,000 only).



Applications:
TC-PT350 equips with sophisticated Image Identification Software and is suitable for work with innerr and outter PCB,board,soft circuit board,and acryl front-panel.




Windows picture

Function of Menu
Operation Outline
YC-PT350 is equipped with touch screen LCD panel. Usercan operate on the screen directly.
YC-PT350 is also implanted with the latest features such as auto-compensation for the departure of the center point,image auto-identification and auto-retrieve,and image identification parameters.

Specifications -
Customization available on request